We are a non-profitable Abuja-based organization providing support to Women & children all around Abuja.

Abuja Moms Empowerment Foundation envisions a world where NO WOMAN is left behind, a place where every woman's voice matter.  Our vision is to build a strong network of women, using the tool of friendship and sisterhood to educate and empower women into becoming change makers and care givers to the society. Our objective is to create channels for women to encourage and empower each other. 
Our platform on Facebook, a (women only) community with a membership base of 44,000 thousand women, drawn from different social strata of Abuja, focuses on empowering and finding solutions to the challenges affecting women and children. We thrive to achieve women's social, economic and mental wellbeing.
So, in a nutshell, Abuja Moms is a strong network of sisters sharing love and giving back to their community through humanitarian projects carried out by Abuja Moms Empowerment Foundation.
My vision is to build a strong network of women in Nigeria, a place where every woman is important and her voice heard. A community where women become great change makers in their business, family and community. If i have the opportunity to speak to one woman and convince her to hold the hand of another woman in need, then my joy will be complete.  #leavenowomanbehind.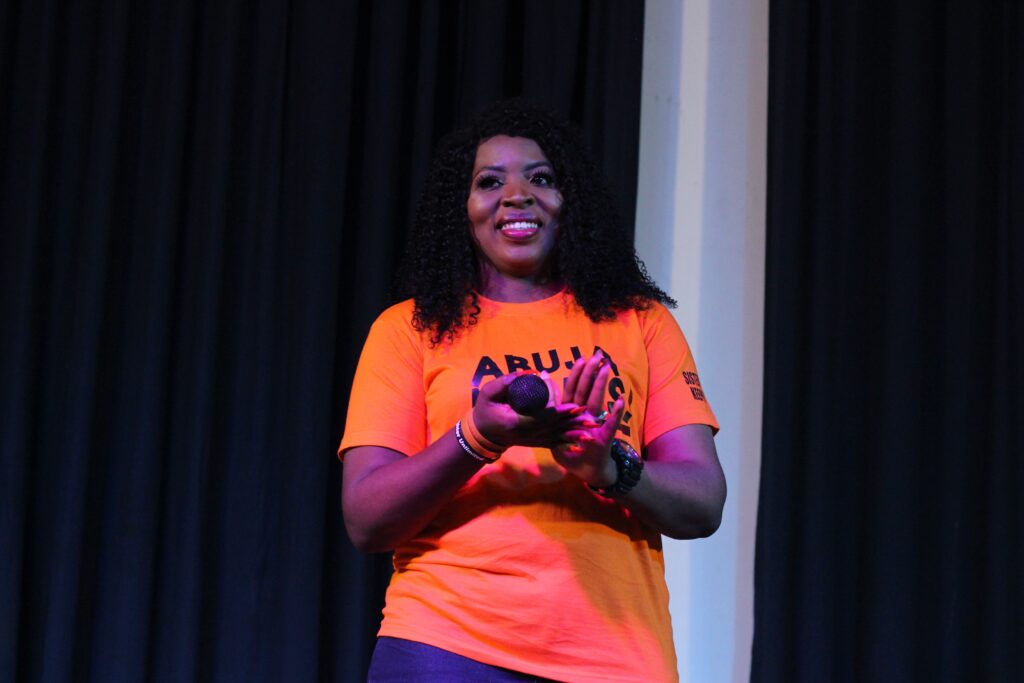 Sometimes all that a woman desire is someone who understands what she is going through… The first strength you can give a WOMAN is to support her.
Many underserved women need extra help to push through. If you want to join Abuja Moms in lending a hand, learn how you can donate or volunteer.
These people are not special by their skills, but they are truly special by their heart.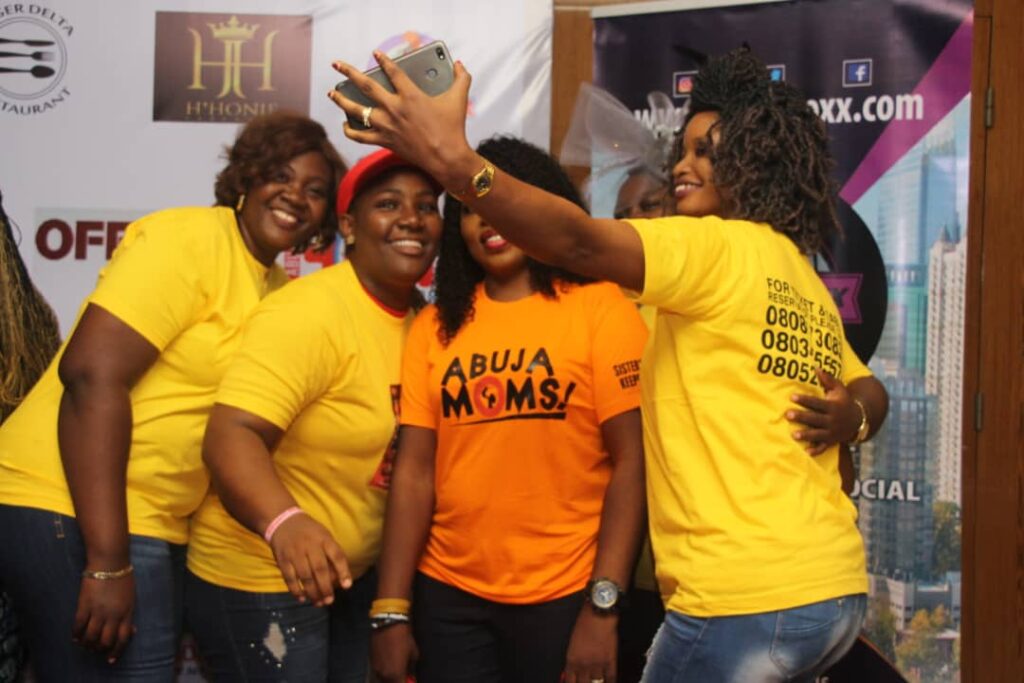 A strong community of sisters sharing and showing love. Women demonstrating incredible strength when necessary.
Leveraging the power of numbers and using the tools of friendship and sister hood to find our voices.
#leavenowomanbehind.
Behind all successful events stands a great team!